Proposal
Extend Nobi's role as Community Manager for another 3 months, starting from 2022 July 10 to September 9.
Review
Since taking on the Community Manager role in April, Nobi has played a key role in the Discord and Twitter, as well as facilitating community <> collection engagement. During Floor Wars collection votes, Nobi stays awake for the entire 48 hours to make sure every Tubby vote is accounted for.
His accomplishments include:
Escrowing the first ever bribe (OTC) during the Milady Floor Wars
Engaging the CrypToadz, Milady, Tubby, and other collection communities
Meme FloorDAO and NFTX content on Twitter
Coordinating AMAs in the Discord and Twitter Spaces
Signing governance multisig transactions
Current and New Responsibilities
Engage with community on Discord, Twitter, and other channels
Answer questions, contribute to discussions, and generally encourage DAO participation
Meme and shitpost when inspiration strikes
Coordinate with core team and projects to host AMAs and other events
Nobi will also be spearheading a new initiative for collection "Ambassadors". You may have already seen these new roles —
Sanzu as Milady Analyst
dirtbaglu as BGAN Analyst
Ambassadors (/Analysts) are key representatives that connect FloorDAO with respective collection communities, keeping both sides apprised of developments. Metagovernance will also be ramping up as Treasury assets become eligible for voting.
Compensation
Reference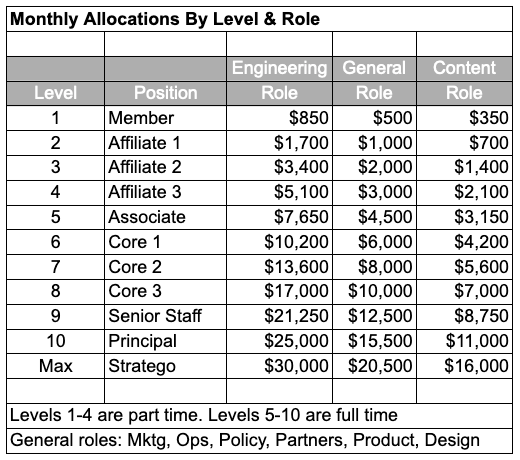 Poll
For: Approve role extension for Snapshot voting
Against: Amend proposal