Proposal
Extend Hubert's role in Marketing for another 3 months, starting from (backdated) 2022 June 30 to September 29.
Review
Hubert has become a community anchor (> bgan) since joining the team in June. Behind the scenes, he has been chasing up on all kinds of marketing initiatives, as well as executing on Hubert-ASMR hosting of 4 episodes of Sweep Sesh on Twitter Spaces.
His accomplishments include:
Managing the Hypercube video project (very hype)
Putting together a comprehensive Marketing budget
Engaging collection communities with AMAs, Spaces, and Bribes
Prepping and hosting 4 Sweep Seshes
Current and New Responsibilities
Explore new community, marketing, and PR initiatives, including partnerships with agencies
Manage projects and coordinate with internal (core, community) and external partners, such as the Hypercube explainer video
Organize and host community events such as the Sweep Sesh Twitter Spaces series
Hubert has also developed a Bear Market Marketing strategy, which includes periodic yield and NFT reviews, more content, more education, more AMAs, more Sweep Seshes, and even merch (both physical and digital).
Compensation
Reference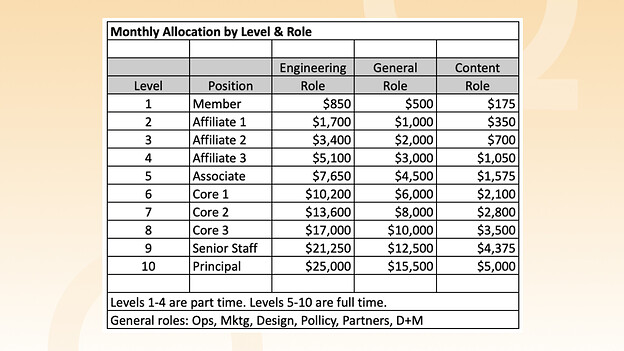 Poll
For: Approve role extension for Snapshot voting
Against: Amend proposal