Summary
This proposal seeks to approve the hiring of Hubert (discord: hubert#6851) for a Marketing role on a contractual basis, starting with an initial 3-month period.
Responsibilities
Explore new community, marketing, and PR initiatives, including partnerships with agencies
Manage projects and coordinate with internal (core, community) and external partners, such as the Hypercube explainer video
Organize and host community events such as the Sweep Sesh Twitter Spaces series
Request and allocate Marketing budget periodically with core team input
Motivation
Hubert has been an active and respected member of FloorDAO since inception and NFTX from early days. His contributions so far include the organization and hosting of Sweep Sesh 001 Twitter Spaces, managing the Hypercube explainer video project, and coordinating the SquiggleDAO AMA. Hubert also has relevant experience running a branding and design agency, which gives him great insight into working with external partners.
Compensation
The role is part-time targeting 15 hours per week
$3,000 per month referencing guidelines from Olympus compensation process, paid in $FLOOR tokens 1x /month on a 7-day TWAP per Coingecko
Role would be backdated to start from 2022-03-29, when Hubert began helping coordinate projects
Reference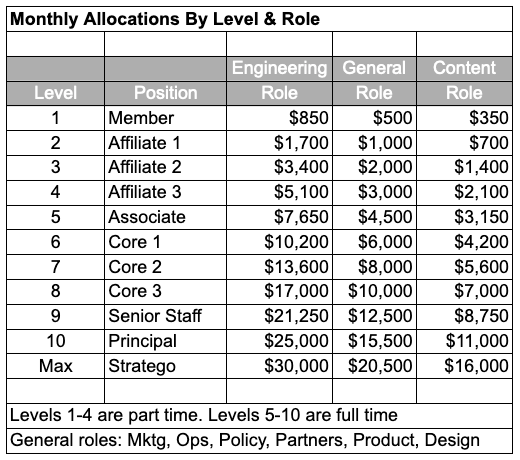 Poll
For: Approve proposal for Snapshot voting to hire Hubert
Against: Amend proposal